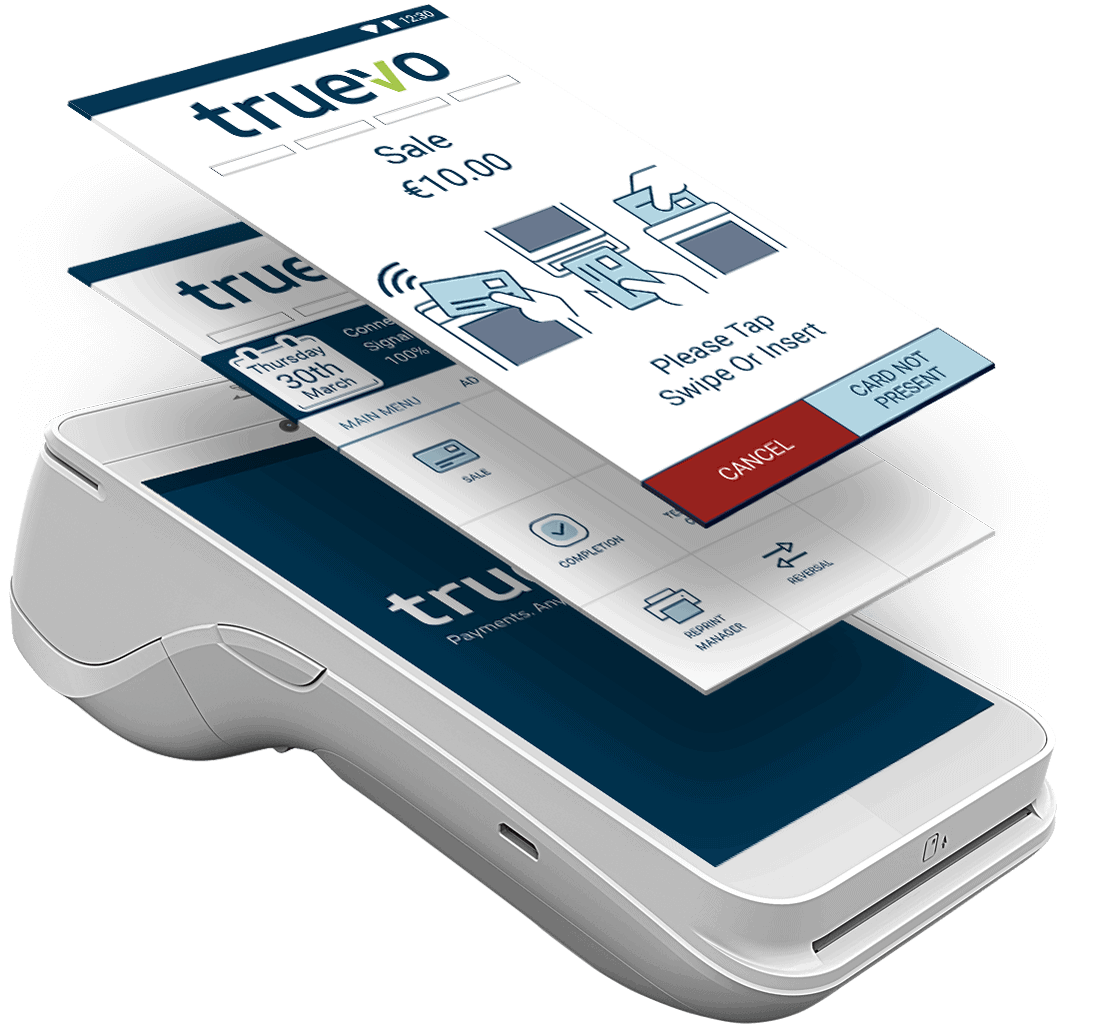 Smart POS
Accept point of sale card payments quickly and easily with a Smart POS terminal.
Take contactless and Chip-and-PIN payments, including electronic signature capture.
Process cards lightning fast thanks to the terminal's massive built-in memory.
No stopping. The Smart POS features a high capacity battery which supports continuous, heavy use throughout each day.
Bring your business to the next level with an App store packed with useful business apps.
Give great customer service with an easy-to-read, large HD colour display and sleek design.
Accept payments anywhere!  At the shop or on the go, the Smart POS accepts payments wherever you do.
Fast Setup
Apply online to receive approval in 24 hours and a terminal dispatched within 48 hours.
Take advantage of the speediest approval and terminal delivery in the market. Start your journey to quick-moving check out lines, improved customer satisfaction and increased sales today.
Touch Screen
Large 5″ full-colour touchscreen display with a high resolution of 1280 x 720 pixels.
Thermal Printer
The integrated thermal printer allows you to conveniently print purchase receipts.
Dual Cameras
Front and rear cameras enable fast autofocus and recognition of 1D or 2D codes.
High Capacity Battery
Recharge the long-lasting 5250mAh Li-ion battery via the terminal's 5-Volt charging port.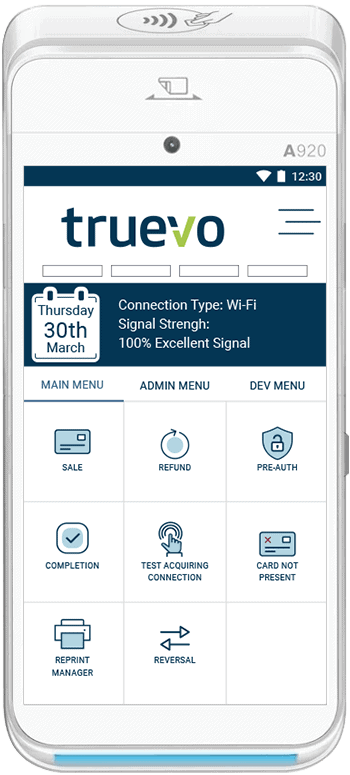 Android Device
Powered by Android 7.1, the Smart POS supports an App store filled with helpful business apps.
Fast Processor
Its Quad-core Cortex A7 processor delivers fast, reliable operation and security.
Connectivity Options
The card terminal supports wireless connectivity via 4G, 3G, 2G, WiFi and Bluetooth.
PIN on Glass
Accept PIN transactions, even from customers with visual disabilities.
Why take cards?
The average European carries 1.6 payment cards. As a business owner, you simply can't afford to turn away customers wanting to use them.
Offering card payments eliminates a major purchase barrier.  In fact, 50% of customers will end a transaction if their preferred payment option isn't available. Customers also spend more when paying by card, sometimes up to 100% more!
Apply for your Smart POS terminal today, and you'll soon be watching your sales grow.
Start accepting card payments
Apply today to receive approval in 24 hours and a terminal dispatched within 48 hours.