Transform how you take payments
Radically slash transaction fees with the free Truevo Account. Manage your online retail payments with us and save with the best fees in the country.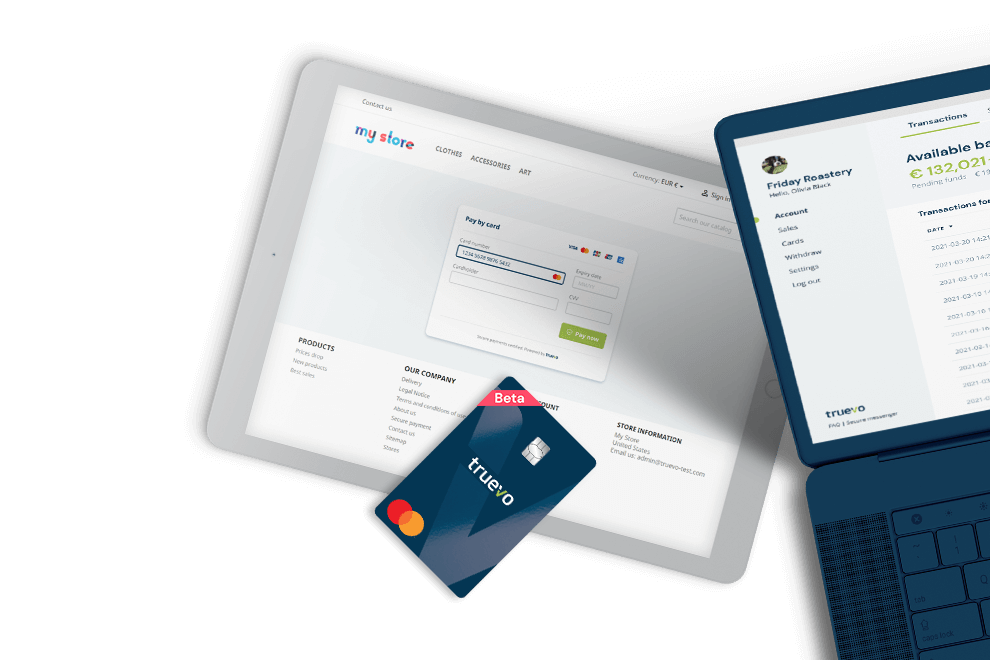 What's in the Truevo Account? ​
And, the best ecommerce transaction fees in the country.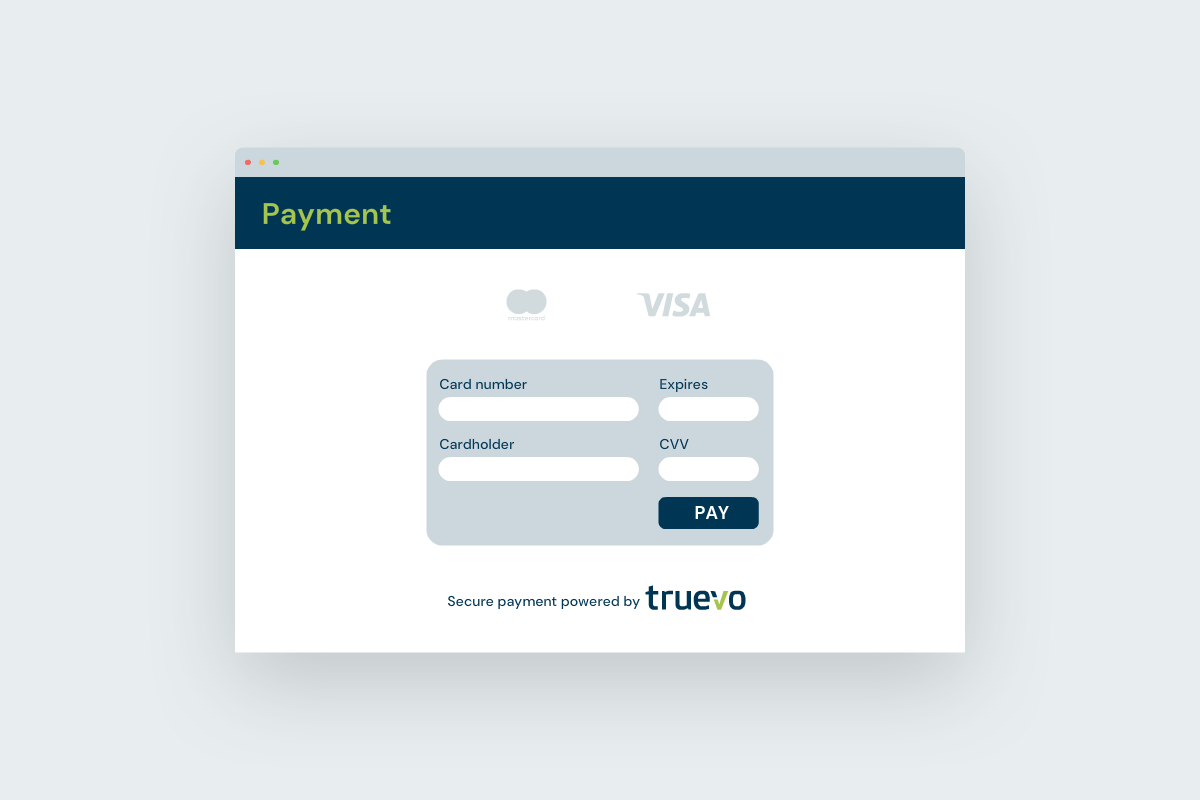 Install our payment gateway in 15 minutes, easy as that. It works seamlessly with your online shop powered by WooCommerce, Magento, and PrestaShop. Our server-to-server integration gives you more control over each transaction.
From your portal, see what's going in and out of your Truevo Account with a detailed overview. Get insights on your transactions daily, receive funds into your Truevo Account on a four-day rolling basis, and set up withdrawals that go directly into your personal account. Do it all yourself from the freedom of your portal.
Make purchases with your debit card (in beta testing) straight from the Truevo Account.
The more you use your card to make purchases, the more you earn back. We'll reward you at the end of each month with a fee rebate calculated from the month's incoming payments vs purchases.
For example, if you take €1000 in payments in a month:
Save more with the Truevo Account
See for yourself how much you'll save your business with the free Truevo Account.
How much money will you process through your online shop per year?
Your fees could be even lower if you use your Truevo Account debit card. The more you spend on your card, the more you earn back in fee rebates at the end of each month. View more detailed fees.
Gary Hembrow
Somerglaze Windows Ltd
"Pleasant company to deal with, prompt payments and competitive rates."
Scott McKenna
Elite Supplements
"Great way to take payments, looks professional for a small business."
Wathek Alozdi
Boscombe News
"I would recommend Truevo to anybody, in fact I have done so twice already."
Your money couldn't be safer