Offer your customers seamless POS payments
Partner with Truevo and provide your customers with payment acceptance options no matter where or when they do business.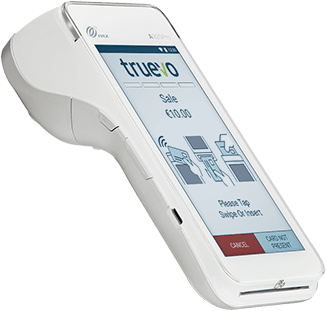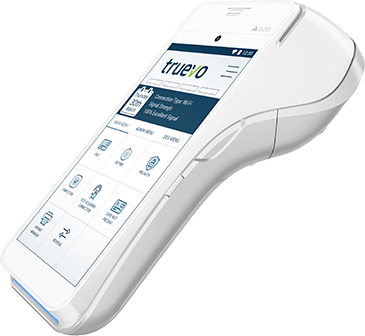 Accept tap, chip-and-PIN and swipe-and-sign transactions, for flexible payment processing.
Our Android-powered card machines process payments in seconds, safely and securely across Visa, Mastercard, Google Pay and Apple Pay – anywhere, at any time.
If you're interested in more payment solutions from Truevo, learn about our ecommerce and online offerings.

Sunil Jhamb
WLPayments CEO
"Truevo shares our fast-paced, innovative approach. Companies say it, but it's clear with Truevo. We integrated in 3 days. Usually, it takes weeks to months with other payment service providers to accomplish that."

Gox Mailer
IXOLIT Group Chief Strategy Officer
"IXOPAY and Truevo share the same values when it comes to efficiency, security and innovations – things that our existing clients expect when they ask us for new processing solutions. Working with the Truevo team has always been and still is a breeze."

Rajshankar Balasingham
Arivpay CEO
"We needed a POS solution for merchants in the UK which also provides e-commerce acquiring, and Truevo was our choice. Truevo sells the newest generation of terminals. Both merchant onboarding and settlement are quick. Truevo's fees are clear."
Interested in partnering with Truevo? Complete your details below: