One card machine to rule them all
Tap, swipe, Chip-and-PIN and card-not-present payments. With this card machine, you can do it all. Say hello to your business's little helper.
That's the number of cards carried per inhabitant in the European Union. If you don't have a speedy, secure card machine, you're missing out on some serious opportunities to cash in.​
Behold. The only card machine you'll ever need.​
Our Android-powered card machine processes payments in seconds, safely and securely, anywhere, at any time. And with our online portal, you get to be the captain of your own command centre. Use it to track sales, stay on top of customer trends and more.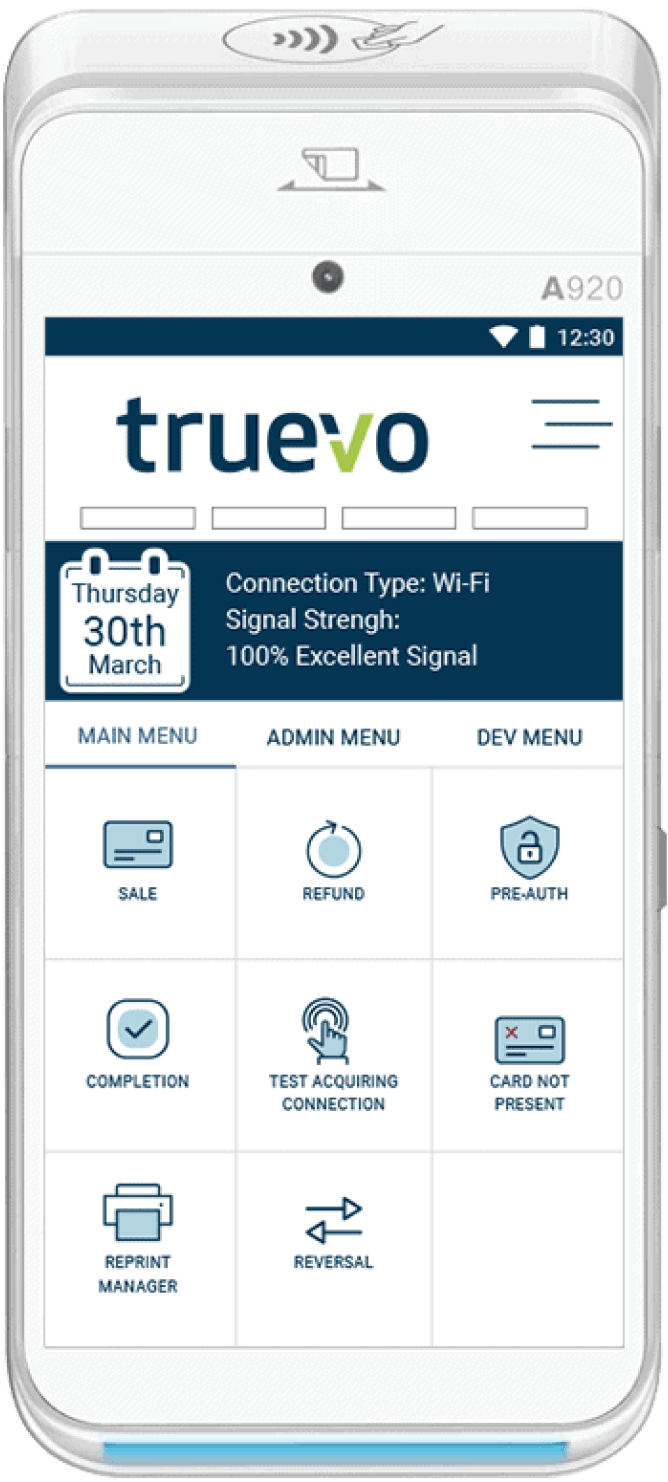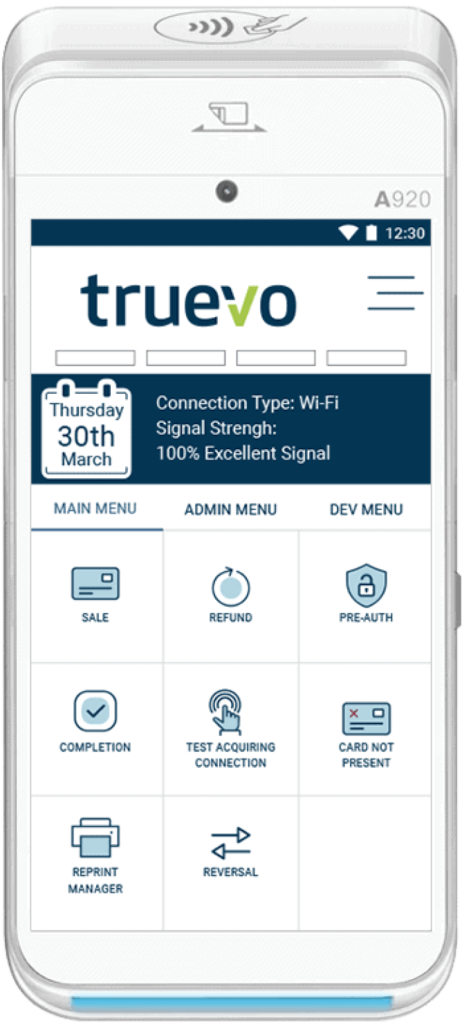 Start accepting card payments with Truevo today.​
3 Quick steps to getting your card machine.